Incense dish w/ Gold lustre L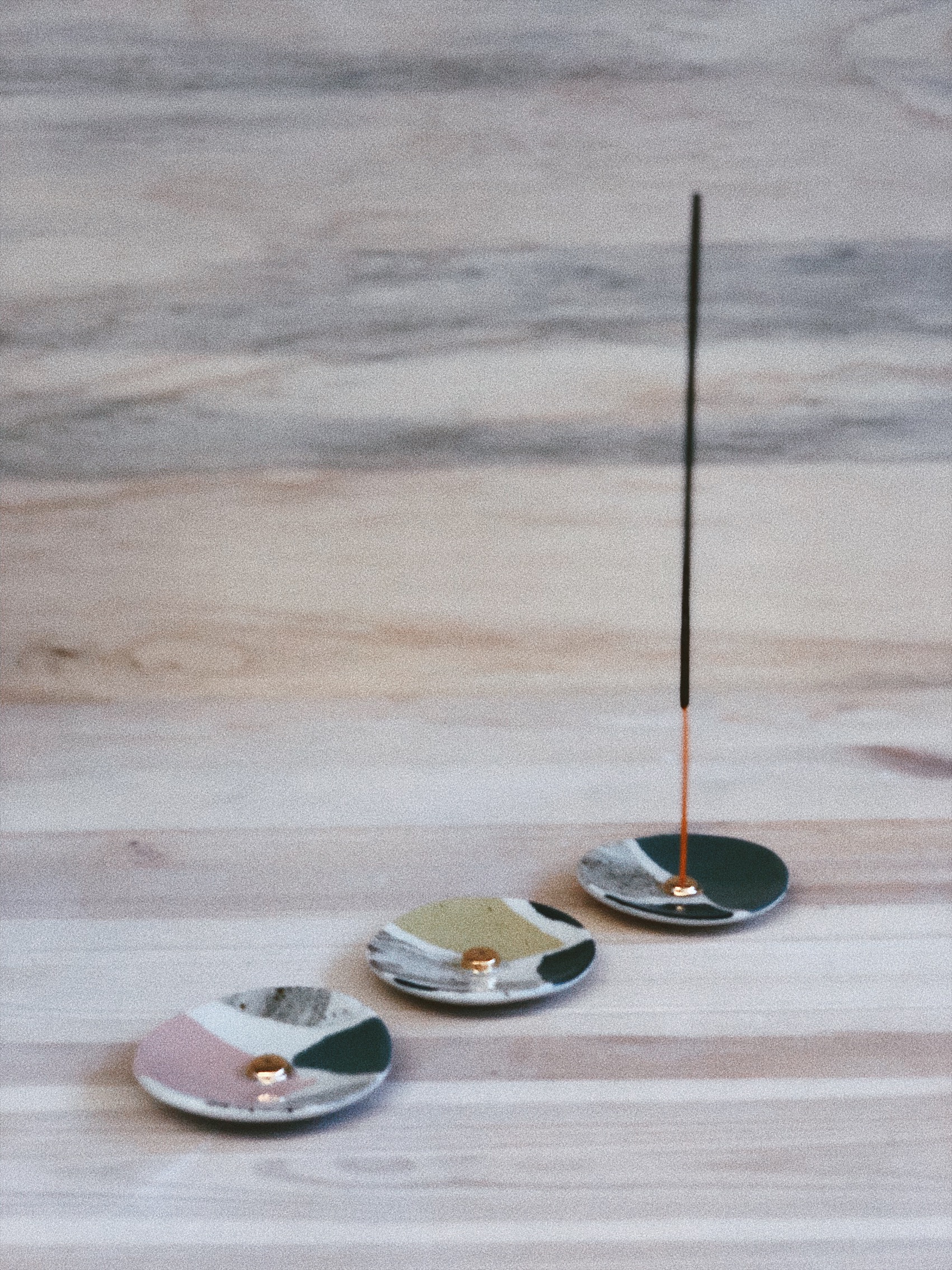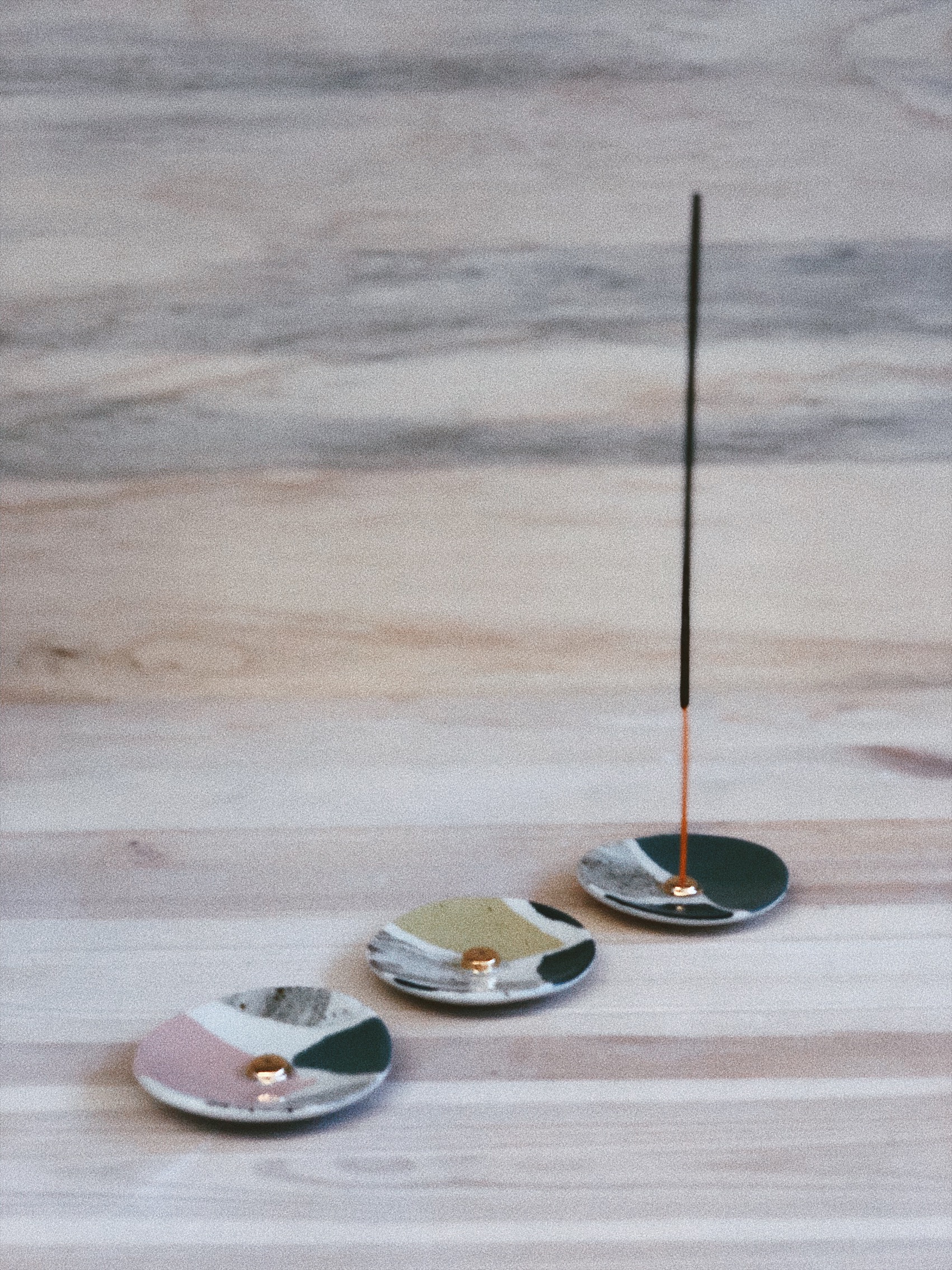 Incense dish w/ Gold lustre L
Incense holder with Terrazzo inlay detail and Gold lustre.
Keep your space smelling lovely with this Incense stick holder.
Hand built white stoneware clay, gloss finish, gold lustre.
Please bear in mind that this is a completely hand made product. This means there will be slight variations in texture, finish and size. The nature of the technique used means that no two pieces are alike... making each item unique and one of a kind! But don't we just love that!
Approx dimensions: 10.5cm x 10.5cm
This product is water safe. Handle with care, gentle hand wash advised.